MENA FINANCIAL CRIME COMPLIANCE GROUP
Engaging with multi-stakeholders to find solutions to promote leading AML/CTF practices
About MENA FCCG
MENA FCCG, a voluntary body comprised of 13 banks from nine MENA countries, is committed to bring collective action in the fight against money laundering and terrorist finance and help advance the economies of the region.
We recognize that financial crime is an infinite challenge. Driven by our just cause and courage to lead, we work tirelessly to improve ourselves to add greater value.
Our objectives focus on two main dimensions, enhancing public private sector dialogue for better understanding and management of the financial crime threat, and building capacity across the compliance profession in the region.
This commitment to continuous improvement and knowledge exchange is fundamental to improve the detection, prevention, and disruption of crime.
MENA FCCG – find out how working together we can make a collective impact in leading the fight against financial crime.
You can make the difference.
History
MENA FCCG was launched in September 2016 in an inaugural meeting in Bahrain
MENA FCCG Charter (English)
MENA FCCG Charter (Arabic)
Chair and Deputy Chair profiles
Wissam H. Fattouh, Secretary General of the Union of Arab Banks is the permanent Chairman of MENA FCCG. Michael Matossian, EVP and Head of Group Regulatory Compliance at Arab Bank, is the current Deputy Chair. This position is determined by election and is held for two years.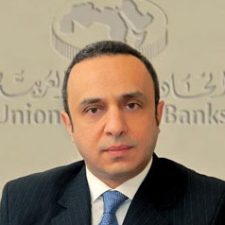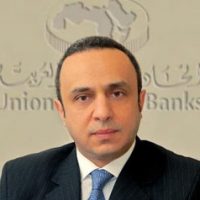 MENA FCCG Chair
A career development, Mr. Wissam H. FATTOUH became the Secretary General of the Union of Arab Banks in November 2010. As such, he leads the largest banking consortium in the region and the sole representative of the Arab banking community, which aims at the development and advancement of the banking and financial markets, in addition to the crossborder relations and exchange of expertise with international counterparts.
Mr. Fattouh has excellent knowledge and expertise in Arab and International banking and financial sectors, acquired from over 25 years of experience in this domain, and through extensive and close relations with MENA Region, Europe and United States of America, in addition to regional/ International financial and regulatory bodies. His remarkable contact portfolio with Heads of States, officials, ministers, politicians, Governors and regulators, and excellent liaison with banks and financial institutions' chairmen, CEOs and heads through years of direct and careful relations acted as the vote of confidence for his evident rise to this position.
Before his current position, Mr. Fattouh served as the Acting Secretary General, Deputy Secretary General, Director of Conferences Department at UAB and Manager of Databank and Information Technology. He gained a worldwide network of communication and Economic Knowledge through innovatively organizing, and supervising international, regional and local Conferences, Forums and Seminars on banking and financial matters in cooperation with the likes of the US Department of the Treasury, World Bank, IMF, IFC, FATF, United Nation Security Council, European Banking Federations and various international governmental offices.
He established the new line of technical Forums that excelled for its scientific importance and established a number of Professional Groups and Associations, Group of Certified Compliance Officers (GCCO) in MENA Region, Group of Certified Risk Managers (GCRM), in addition to 3 main initiatives for Private Sector Dialogue (PSD): US-MENA PSD, EU-MENA PSD, and TK-MENA PSD, it is a dialogue between the Arab Banking community and its counterparts from Turkey, European Union and United States. The Turkish-Arab, EU-Arab, and US-Arab banking dialogue initiatives cover matters of laws and regulations, investment, trade including Basel recommendations, AML/CFT acts, FATCA law, Derisking, Correspondent banking and others.
Through his suave yet professional persona backed with years of expertise and an eye for the future, Mr. Fattouh has managed to raise funds on continuous basis to get the UAB to the highest standard of professionalism while using advanced technologies and relying on the best human resources. He managed to transform the UAB into an internationally renowned organization with a say on the international banking and financial fronts.
Mr. Fattouh was born in Beirut in September 1965. Married with two children and is a graduate from the Lebanese American University in Beirut class of 1989 and MBA, London 2016. He is fluent in Arabic, English and a good commend of the French language.
Current positions:
Secretary General of the Union of Arab Banks
Secretary General of the World Union of Arab Bankers
Advisory Board Member of Child & Youth Finance International, Amsterdam –
The Netherlands
Member of the Board – Association of Certified Financial Crime Specialists
(ACFCS), USA
Member of United Nations Environment Programme – Finance Initiative,
Switzerland
Member of European Regional Committee, the International Association for
Deposit Insures – Basel, Switzerland
Chairman of MENA FCCG (MENA Financial Crime Compliance Group), Bahrain
Member of Board of Trustees of The Arab Academy for Banking & Financial
Sciences, Jordan
Observer Member – Arab Monetary Fund, UAE
Observer Member – Arab Union for Small Enterprises, Egypt
Member of Board of Trustees of the Lebanese for Voluntary Activities, Lebanon
Member of Advisory Board of Beirut Arab University, Lebanon
Member of the Advisory Board of MEA Logistics Council – GCEL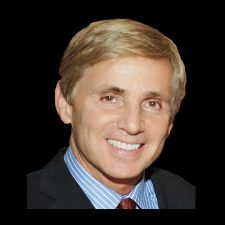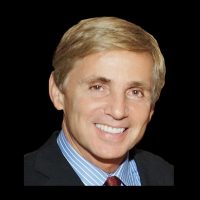 MENA FCCG Founder and Deputy Chair
Joined Arab Bank plc in November 2005 as the Global Head of Group Regulatory Compliance. Mr. Matossian has more than 30 years of experience in regulatory risk management, anti-money laundering, and compliance. Over the past 20 years his roles have included serving as Chief Compliance Officer, as well as SVP and Director of Regulatory Risk Management, Director of Anti-Money Laundering, BSA Officer, and General Auditor at three different leading U.S. financial institutions; he spent 10 years working for a "Big Four" public accounting firm, and two years with the Office of the Comptroller of the Currency (OCC). Mr. Matossian participates on several national and international task forces addressing anti-money laundering, governance, and compliance matters. He holds the following certifications: Certified Public Accountant, Certified Management Accountant, Certified Risk Professional, Certified Fraud Examiner, and Certified Anti-Money Laundering Specialist.
MENA Strategic Partner

Union of Arab Banks
Supports the objectives of the Group including through facilitating liaisons with international or local, governmental agencies, regulatory bodies, and specialized organizations, as well as aiding in engaging in public relations & networking initiatives.
Strategic Partner

Refinitiv
Acts as advocate of global best practice based on its experience in serving the financial crime and compliance community in the MENA region over the years.